UPDATE:
Images of what this script creates when its done: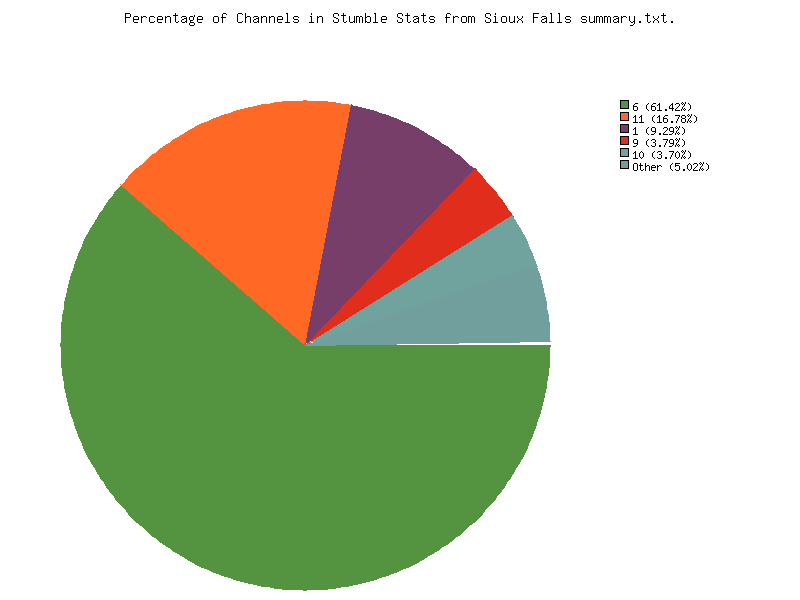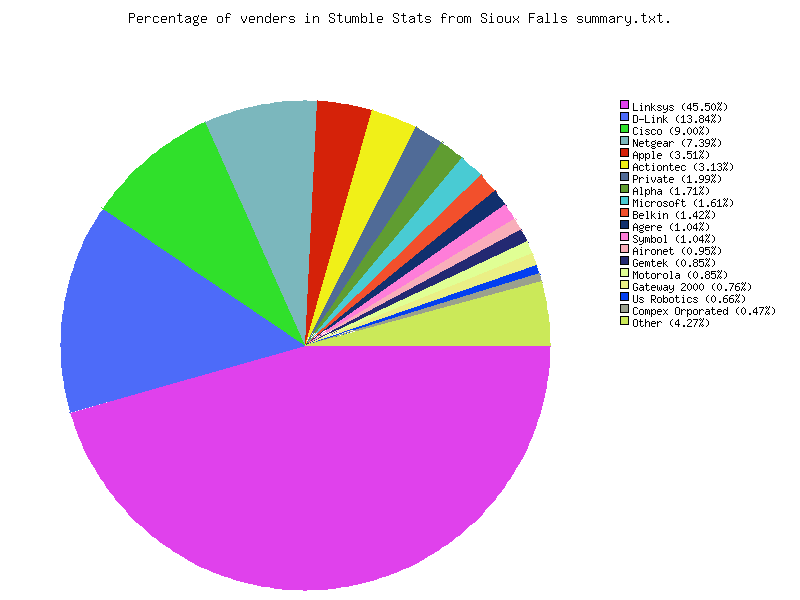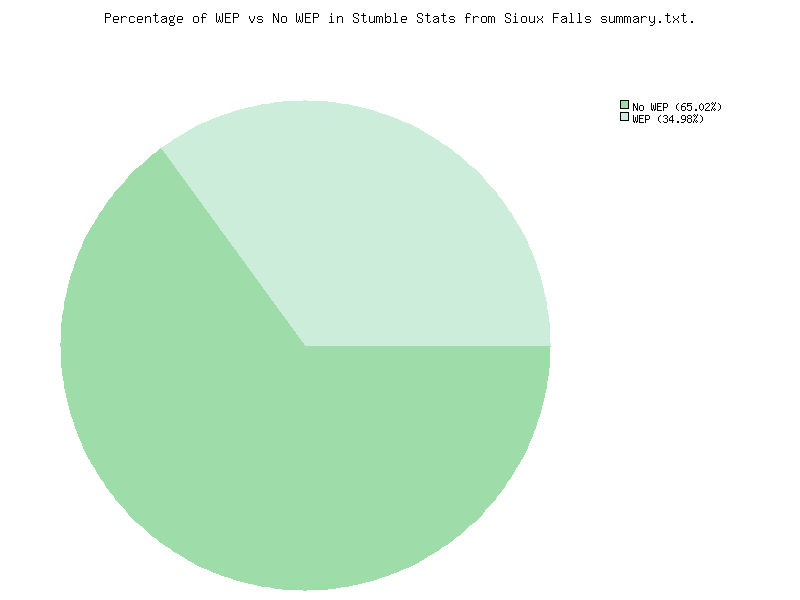 Release 2:
Got a new update

I need some feedback though

Post what you think of the script please

Download Summary Stats Version 2
NEW:
Added Channels pie chart
Added WEP vs NO WEP pie chart

Added ability to set a GPS grid to get your results from.
More info posted here
Release 1:
Currently it does just creates a customizable pie chart of the venders for all the AP's you output into a Net Stumbler Summary file. (I will add more graphs and information over time)
Download Package 1 of Summary file to Vendor Pie Chart Script
Don't forget you need a server capable of PHP and a mySQL database set up for this script to work.
----------------------------Original post-------------------------
I am working on a project to generate interesting information about NS Summary files.
I want to be able to see things like How many AP's have WEP VS no WEP, how many AP's are on what channels, What is the percentage of my AP's are Cisco routers.
Some of this stuff NS can do, but it lists it out for you not numbers it and percents it.
I will post the files here when I have completed them, but the reason I posted is to ask if anyone else has some ideas on what kind of stats might be interesting to generate.
Script currently requires (PHP Server, 1 mySQL database)